Hard Work and Home Town Values
A family owned business, located in Jeannette, PA, Cochran Heating & Cooling provides quality, affordable service for commercial and residential customers throughout Westmoreland County.
Offering 24-hour Emergency Service, Cochran Heating & Cooling is always on call to respond to broken furnaces on the coldest days of winter and failing air conditioners during the hottest days of summer.
At Cochran, we bring home town values and exceptional customer service to every job.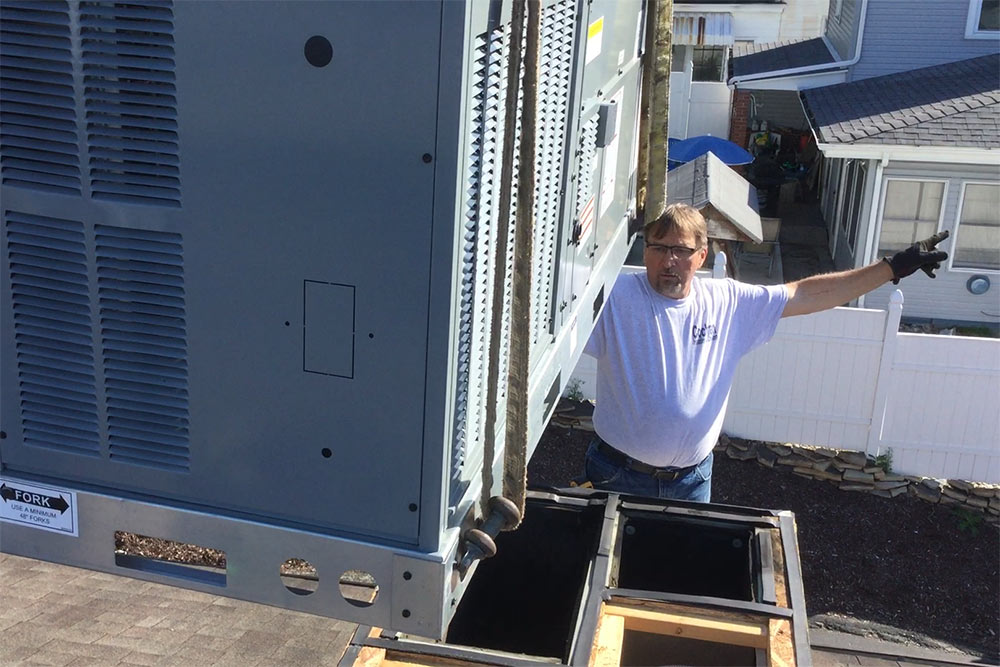 Cochran Heating & Cooling provides more than you might expect:
We even offer financing and seasonal specials to help everyone meet their heating and cooling needs throughout the year.
The Home Comfort Specialists
At Cochran Heating & Cooling, we take your comfort seriously. We bring decades of experience to every job, and we put our expertise to work for you, recommending the right solution for your home and individual needs.
A furnace is more than a set of efficiency values and BTUs. It must be properly matched with the size of your home and the rooms to be heated. Sometimes a new duct run and a well-positioned vent can make all the difference in how you experience the warmth and comfort you're investing in.
With water heaters, we take into account the size of your family and peak duty needs, such as when laundry, dishes, and showers may all be happening close together.
Our inspection services focus on keeping you and your family safe. Old and damaged furnaces, for example, can generate deadly carbon monoxide or leak gas. A faulty blower motor might cause overheating sufficient to cause a fire.
We take safety and comfort into account in everything we do.
After all, we sell to and provide services for our hometown neighbors, and we've been doing that for over 35 years. Failing to do our best is not an option!
Serving the Community is a Great Job!
A long time ago, owner Dave Cochran was admonished by one of his High School teachers that, because he didn't want to go to college, he would never amount to anything. Like many young men who hear such disparagement, Dave Cochran took this comment as a challenge and set out to prove the prediction wrong.
After 35 years in his own business, Dave knows that the construction and technical trades can be excellent careers. Often, they can be entered with less expense and a shorter training period, while also offering a life-time career of advancement, as skills and expertise increase over time.
Over the years, Dave has worked hard to build Cochran Heating & Cooling into a valuable community resource, and Dave himself has become a respected community leader in Westmoreland County.
You can become part of the Cochran family of customers by calling us at 724-527-3953. We'd be delighted to help your family or business with all your heating, cooling, and air quality needs.
Helping Our Communities Grow!
In addition to caring for his customers and his business, Dave Cochran also keeps up to date on all industry standards, and is an active member of his community.
Cochran Heating & Cooling LLC, PA Home Improvement Contractor #5112, has memberships and participates in community activities with: